All Natural Baby Products -
An Easy Choice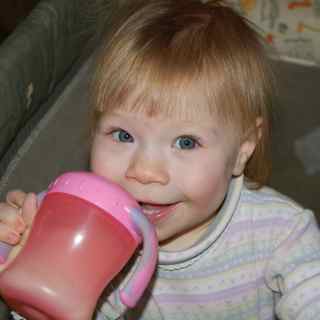 All natural baby products are the smart and easy choice for all parents.
You attempt to do our very best for your baby and your children in every area of their young lives.
All children are especially susceptible to toxic substances both because of their small size and because of their fast rate of growth. You can easily limit your kids' exposure to toxic substances by choosing
natural baby bath, natural skin care, organic baby food, natural bedding and furniture, organic clothing, and natural remedies. Everything they eat, drink, wear or have on their skin goes directly into their tiny systems.
Your purchasing decisions for baby products directly affect your children's health. That's why natural organic baby products are so important. With such an overload of advertising on the Web, on TV, in magazines, it's hard to wade through all the product information available to determine what's best for your baby. The growing consensus is that all natural is the way to go.
You have so many areas to think about. Skincare, bathing, sleeping, clothing, eating, etc. You have little 'extra' time and you have questions regarding natural organic baby alternatives. You will find many simple and easy creative suggestions here.


Natural Skincare For Baby is one of the most important aspects of natural baby care.


Natural Baby Bath Products are perfect for newborn babies and anyone with sensitive skin.

Organic Baby Clothing is the smartest choice for outfitting baby with the best.

Organic Baby Food is free of harmful pesticide and fertilizer residues, healthier for baby and gentler to the earth.

Natural Baby Bedding/Mattresses
Choosing organic in this area could save your baby's life! Find out why... If you aren't able to purchase a new organic mattress, you can use a method called "mattress wrapping" with your current mattress.


Natural Baby Remedies Go to Natural Skincare For Baby page (above).


Looking for a certain book?

Books About Natural Baby
From expectant parents to seasoned pros, All Natural Baby has everything you are looking for when it comes to the latest books.
Baby Books at Baby-Books-Guide.com
Read recommendations, critiques and reviews on books for your baby and about your baby. Books are categorized by topics such as feeding, sleeping, adoption, create your own baby book, crafts and more. Learn how to read to your baby, what to read to them and why.

All Natural Baby Store

A Natural Baby Store To Meet All Your Needs
Whatever you want, you'll probably find it here:
Natural Baby Apparel*
Natural Baby Bathing & Skin Care*
Natural Baby Bedding*
Natural Baby Books*
Car Seats
Natural Baby Diapering*
Natural Baby Feeding*
Natural Baby Store For Moms
Natural Baby Furniture*
Natural Baby Gear*
Natural Baby Gifts*
Natural Baby Health & Baby Care*
Nursery Décor
Potty Training
Safety Products
Strollers
* Not all of the items featured in the Natural Baby Store are all natural. A wide variety of items are available to choose from. Please read all ingredient disclosures.


Children Going Green
If you're interested in making positive changes to live a healthier, more prosperous life - These tips and suggestions will be valuable to you and your family.

Please sign up for our new E-zine, "Live-4Real"?
It's totally free!! It will show you - little by little, how you can create a naturally healthier life.

Fill out your email address below and you can start receiving up to date information once a month on a topic related to "Living-4Real."

Return to All Natural Living Home Page from All Natural Baby