Natural Household Cleaners
That Really Work!
Natural household cleaners are the new standard in cleaning.


Toni Natural
Researching many different product formulations, they've successfully produced a harmony of plant and mineral based surfactants. As close to nature as possible, these natural products clean just as well, if not better than, the leading name brand products.
Unlike harsh chemicals, their safe and gentle natural household cleaners can be used on a daily basis. Plus they're environmentally friendly and break down quickly & completely in grey water systems. They use no animal by-products and never test on animals. They are dedicated to superior service & quality products.




Toni Natural is one of the few "Hands on Producers" of Home & Personal care products in the USA!
Customers, worldwide, will be pleased to know their vegetable based surfactants comply with current regulations for biodegradability.
Their award winning ingredients have a minimal impact on the environment! Their all natural home and laundry products are safe and effective alternatives to petroleum based ingredients found in name brand detergents. Taking pride in everything they make, they also abstain from using artificial fragrances and color brightening chemicals.
"Unlike companies that ship there finished products in from various places & attach there own packaging materials, all of our products are manufactured under strict FDA guidelines at our facility in Indiana USA, and at other facilities in the USA.
We use strict quality control measures from beginning raw material to the end finished product."
Toni Natural takes pride in delivering high quality products to your door step!


(Also See Product Listings At Bottom Of Page)
Consider some startling statistics...
The average American household typically uses and stores about 10 gallons of hazardous petrochemicals in the form of household cleaners, pesticides, paints and solvents.
Millions of dollars are spent each year on advertising and packaging to convince us that our lives cannot be complete without a house full of dangerous chemicals that supposedly make our lives easier and free from harmful germs, despite the devastating effects that are becoming well researched and well documented. Only 1% of toxins are required to be listed on labels. This is mainly because the products don't make any claims about safety. Companies can also classify them as "trade secrets" to avoid listing the hazards.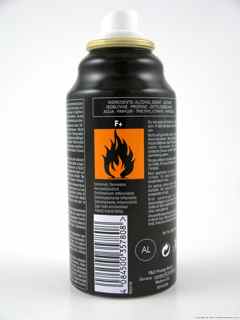 The government acknowledges that these cleaning products are hazardous, but regulation only requires labels to indicate if they are: combustible, corrosive, poison, caution, etc.
As the cumulative effects of these foreign substances becomes apparent, our medical professionals treat these symptoms of toxic overload with yet more poisons in the form of drugs or invasive treatment – yet more huge profits for the drugs companies being made at the expense of our health.
Children are at high risk when playing on floors and with toys that have residue from common household cleaners, many of which may contain formaldehyde, asbestos or pesticides. Young babies and toddlers especially, put everything into their mouths as a natural part of their exploration. Everything that they find on the floor, eventually finds its way into their mouth. Their respiration rates are three times higher than adults, and their detoxification systems are not fully developed and cannot filter these toxins out. Think about this, especially if your child needs to use an inhaler, or shows signs of other allergic reactions.
Liquid dish soap is the leading cause of poisoning among children under six years old, many commercial dish soaps contain formaldehyde and ammonia.
Accidental exposure to and consumption of household cleaning products will claim the lives of more than 40,000 children in America this year.
Environmentally, everything that goes down your drain and toilet, including all the drugs and poisons we ingested, absorbed, inhaled and then eliminated, eventually ends up at the water treatment plants where they are mixed with even more chemicals, recycled and returned to us via our drinking and bathing water supply
Whatever we put down the drain goes directly into the rivers, polluting the water and all the life in it. What we do to the planet, we do to ourselves. If we eat the fish from these rivers, then we ingest these chemicals once again. If a product is not friendly to the environment, it cannot be friendly to us.
If a product requires special handling or ventilation, think for a moment what the hidden truths are behind the words: 'use in a well ventilated area.' 'Do not inhale.' 'If swallowed, do not induce vomiting and seek medical attention.'
Hazardous chemical concentrations are 2-5 times higher inside our homes then outdoors.

The good news is that there are fabulous natural household cleaning product alternatives available.

Natural Household Cleaners - KITCHEN
Natural dish soap, natural dishwasher detergent, natural kitchen accessories, natural paper products, natural cleansers and degreasers are all products that are usually used in the kitchen.

Dish Soaps:

Seventh Generation Dish Soaps

Ecover Dishwashing Soaps

Earth Friendly Products Dish Soaps

Natural Paper Products

Natural Household Cleaners & Degreasers:

Earth Friendly Cleaners and Degreasers

Ecover Cleansers & Degreasers

Seventh Generation Cleansers & Degreasers

Green Nest Cleansers and Degreasers




SafeChoice Super Clean Cleansers

MiEnviron BioPure Cleaners and Air Freshener

Green Bean 100% Organic All Purpose Cleaner

Natural Household Cleaners - BATHROOM

SafeChoice Super Clean

Natural Paper Products



Other Natural Household Cleaners:

Natural Floor & Carpet Cleaning

SafeChoice Carpet Shampoo

Natural Pet Stain & Odor Removal Products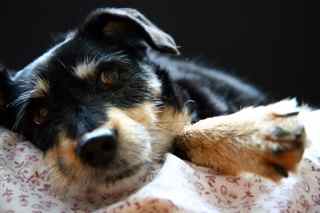 Castor & Pollux Out Spot!
Get Serious!
PureAyre Odor Eliminator
Nature's Miracle Stain & Odor Remover
Natumate Pet Stain & Odor Remover
Ecos Pet Laundry Detergent
Dander Out!
Earth Friendly Kitty Litter Treatment
Earth Friendly Skunk Odor Remover


VOCS
Many liquid cleaners and household products contain organic solvents such as ethanol, methanol, isopropyl alcohol, propylene glycol, and glycol ethers to name a few. These solvents release volatile organic compound vapors (VOCs) into the air.
The term volatile means that the compounds vaporize, that is, become a gas, at normal room temperatures. Also, when they are sprayed (products that are in aerosol cans or pump sprays usually contain VOCs), they become small particles that are easily inhaled, and contribute to increased levels of ground level ozone.
These fumes can cause intoxication, drowsiness, breathing difficulties, asthma attacks, disorientation, and headaches. Long term exposure to some organic solvents such as methylene chloride, which is found in degreasing cleaners and some waxes, can damage the nervous system and may be carcinogenic. Many solvents can be skin and eye irritants or produce vapors that can be flammable.
To avoid VOCs, use natural household cleaners that clean without the harsh fumes and harmful chemicals.
Natural household cleaners are a huge step in the right direction towards living a lifestyle that is friendlier to the environment.
Need a little help making the switch to "all natural living"?
Please sign up for our new E-zine, "Make One Change"?
It's totally free!!
Fill out your email address below and you can start receiving up to date information once a month on a topic related to All Natural Living.



Return To All Natural Cleaning From Natural Household Cleaners