A Natural Baby Store To Meet All Your Needs
Natural Baby Apparel*
Bibs, slippers, hats, receiving blankets, onesies, gift sets, socks, jeans and pants, boots, burp cloths, sweaters, tights, t-shirts...
Natural Baby Bathing & Skin Care*
Bath tubs, Bibsters, toys, Shampoo, Bath Kits, Lotion, Bath mats, grooming kits, bath towels, gift baskets, lanolin, calendula cream, wash cloths, toothbrush, soap...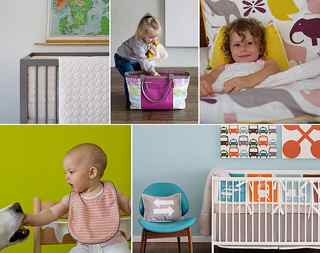 Natural Baby Bedding*
Mattress pads, swaddlers, crib sheets, mattress protectors, receiving blankets, crib sets, crib wedges, playpen sheets, changing table sheets, bedding sets, sercurity blankets...

Natural Baby Books*

Get all the latest information on babies, pregnancy, parenting, fertility, nutrition, feeding, sleeping...
Car Seats
Infant seats, Toddler seats, booster seats, travel trays, seat protectors, seat bases, "Bundle Me" covers, Stroller combo systems, Graco, Evenflo, Britax, Compass, JJ Cole, Peg Perego, Cosco, Chicco, Kiddopotamus...
Natural Baby Diapering*
Seventh Generation Chlorine Free Diapers & Wipes, Pampers, Huggies, changing pad covers, diaper disposal units, wipe warmers, swim diapers, diaper ointment, diaper bags...
Natural Baby Feeding*
Nursing pads, baby bottles, storage bags, booster seats, Binkies, teethers, high chairs, breast pumps, baby/toodler spoons, body pillows, Boppys, formula, sippy cups...
Natural Baby Store For Moms
Thermometers, body pillows, fertility tests, Boppy pillows, pregnancy tests, pre-natal vitamins, ovulation predictors, belly butter, stretch mark cream...
Natural Baby Furniture*
Playpens, tents, bassinets, bedrails, travel cribs, mattresses, storage bins, pop-ups, toddler cots, rocking chair & ottoman, Changing dressers, step stools...
Natural Baby Gear*
Baby Carriers, bouncers, learning toys, rockers, slings, backpacks, exersaucers, videos, doorway jumpers, bike seats, walkers, food mill, carry totes...

Natural Baby Gifts*

Rattles, photo frames, bib gift sets, bath gift sets, educational toys, stuffed animals, photo albums, leg warmers...
Natural Baby Health & Baby Care*
Humidifiers, safety clippers, teethers, thermometers, pacifiers, sunblock, first aid kits, diaper oimtment, car safety kit...
Nursery Décor
Mobiles, piggy banks, stuffed animals, closet organizers, pop-up hampers, soothing sound systems, drapes, frames, diaper stackers, crib cd players, wall hangings, rugs, lamps & shades...
Potty Training
training pottys, pull-ups, urinals, mattress protectors, step stools, potty covers, diapers, diaper pail deodorizers...
Safety
Play yards, gates, crib rails, nasal aspirators, monitors, toilet lid 'locks', bed rails, night lights, door safety locks, tub spout protectors, table corner protectors, outlet covers...
Strollers
Combo strollers, jogging strollers, organizers, protection covers, infant seat covers, umbrella strollers...
* Not all of the items featured in the Natural Baby Store are all natural. A wide variety of items are available to choose from. Please read all ingredient disclosures.
Going on vacation?
Want to have your baby necessities shipped directly to your destination?
If you're interested in making positive changes to live a healthier, more prosperous life - These tips and suggestions will be valuable to you and your family.
Please sign up for our new E-zine, "Live-4Real"?
It's totally free!! It will show you - little by little, how you can create a naturally healthier life.
Fill out your email address below and you can start receiving up to date information once a month on a topic related to "Living-4Real."


Return to All Natural Baby from Natural Baby Store