Natural Hair Care
Finding the Right Products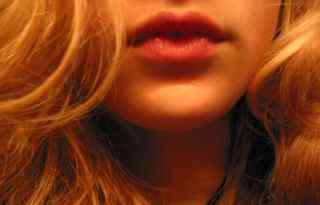 What are the basics for natural hair care?
Having beautiful, healthy hair is not impossible - just keep in mind some of the basic principles of hair care.
For example:
• Think of your scalp first. Do not forget that a healthy scalp is the basis for healthy hair.
• Learn about the nature of your scalp and your hair with the help of a hair or a skin consultant.
• At the time of any natural hair care treatment, repeat the following three fundamental steps at least once a week:
1. Prepare the scalp.
2. Treat any specific conditions.
3. Cleanse the scalp and the hair properly.

Don't forget the massaging techniques for the scalp. Doing them for one minute a day is sufficient.
• Brush hair daily; for example, before going to bed, to remove impurities such as dust and dead cells.
• Remember that the appearance of your hair depends greatly on your general health. This means that leading a calm and sensible lifestyle that includes breathing plenty of fresh air and eating a healthy diet can benefit not only your whole body, but also the health of your hair.
• Always seek the advice of a professional health practitioner in choosing your natural hair care products. Also, try to avoid the use of harsh detergents and chemicals on your hair and choose, instead, "natural" hair products that keep the hair healthy and nourished without stripping it of its color or glossy shine. Such natural hair care products are known to contain extracts of botanicals and herbs that offer the hair and the scalp high conditioning and protecting properties. They also restore life and luster to the hair as they protect the follicles from the harsh external elements.
• Use natural hair care products regularly to benefit from their optimum effectiveness.
• Do not give up on your hair, because there is always help.
Keep in mind that natural hair care starts from the inside out, internally through good nutrition, and externally by applying holistic hair-care treatments and by utilizing high-quality products.
Excerpts from the book "Holistic skin is...in" By: Dalia Santina, Ph.D.
Natural Hair Brush
Natural hair care starts with using a natural hair brush like the boar bristle hair brush. Gentle daily brushing stimulates your scalp and keeps you hair healthy. But don't forget to keep your hair brush clean, since your don't want to put the dirt and oil on your brush back onto your scalp.
By bending your head to the floor, when brushing, you will increase the blood circulation to your scalp. Now, brush from your neck forward to the front of your scalp, then, from sides to your crown. Lastly, brush from the front of your scalp to the neck.
You can clean your brush every day when you shower. Clean it with shampoo and scrub the bristles with your hand back and forth. After cleaning, you can dry the brush with a towel and let it sit until the next day.
Choosing The Right Shampoo?

Have you ever stopped to investigate what ingredients are in your shampoo?
Take a minute right now, go into your bathroom and read the ingredients listed on your shampoo bottle.
If you don't already use natural hair care products then you will likely see chemicals listed on the bottle.
Does it contain Sodium Lauryl Sulfate?

Sodium Lauryl Sulfate, (SLS) is probably the most dangerous chemical used in hair products today. It is a detergent and surfactant commonly found in many personal care products (shampoo, soap, toothpaste, etc.).
It is commonly used because it is an inexpensive and very effective foaming agent.

Investigate The Research
Various studies indicate that exposure to SLS can result in eye damage, irritations, skin rashes and infection. It can also cause scalp scurf (a condition similar to dandruff). Exposure to SLS can lead to allergic reactions, a burning sensation, coughing, wheezing, laryngitis, shortness of breath, headache, nausea, diarrhea and vomiting. SLS can penetrate children's eyes and prevent them from developing properly. It can also lead to cataract formation in adults.
Another more serious problem is that SLS can be transformed into nitrosamines (nitrates) when it reacts with certain ingredients used in skin care products. Nitrates are potentially carcinogenic.
So What Can You Do? Choose natural hair care products...
Simply stop buying shampoos that contain SLS. This is the most effective way to let the skin and hair care industries know that you are an educated consumer no longer willing to be poisoned. Sodium Lauryl Sulfate is a chemical that can be responsibly taken out of skin care products. In the meantime, come to know that you always have choice. There are 100% safe natural hair care products on the market.
Flaxseed Oil - For Hair Too?
Many have found that natural hair care products containing flaxseed oil can give our curls definition and firm, yet touchable, hold...
While the oil helps prevent and treat all types of ills, the seed can be processed into a curl-friendly gel. The fact that it is as useful taken internally as externally is remarkable, something you don't run into often. You can make a reliable hair styling gel quite easily from flaxseeds because they release so much mucilage, a type of natural gel, when cooked. The mucilage is gelatinous and tan colored when first created. But don't let that put you off using it. It is wonderful when applied to the hair. Your hair will not get dry or feel hard nor will you have flakiness or be susceptible to dandruff after using it.
Flax is one of those plants that is familiar in a variety of ways. Today flax is all the more available to us as a ready-to-use oil or as a very practical natural ingredient for our hair.
Natural Hair Care Tips
I am now going to impart some information that may rock your world to its very foundations....
Shampoo does not clean your hair. In fact, you don't really want to clean your hair. Shampoo is to clean your scalp. If you have long hair, bunching it all up on top and lathering it into a thick froth and rinsing all the bubbles away is more or less a useless and time-consuming endeavor. What you want to think about and concentrate on doing is getting the shampoo through the tangle of your locks and down to the roots, working it into the skin on your head.
Here's something else you probably don't know: If you want shiny hair, you should not rinse with hot water. Your hair is shiny when it's oily, and hot water washes a lot of the natural oils away. If you rinse with lukewarm or, even better (and more shocking to your system) cold water, you end up with shinier hair.
The natural hair care products you use will depend on a few factors:
1. Is your hair oily, dry or "normal?"
2. Do you have dandruff, itchy scalp or some other physical or medical factor that might require a special natural hair care formulation?
3. Do you need to condition, and how often?
As I mentioned, it's the oil your head (well, scalp) makes naturally that creates a sheen on your hair. You can add more oil during the styling portion of your hair regimen to create more shine. Your conditioner's job is to soak into your hair and put back in what shampooing and the weather and the sun and the wind takes out. Shampoo is for your scalp, conditioner is for your hair. If you have oily hair, you may not need conditioner.
So what about those shampoos with conditioner built-in? Well, when you think about it, you're going to dump it all on your head and work it around anyway, so doing both at the same time doesn't hurt anything. The shampoo cleans your scalp, the conditioner soaks into your hair, your scalp doesn't care about being conditioned, your hair doesn't care about being shampooed, all set!
After the cleansing, we'll get to the grooming. Gels, mousses, pastes, waxes, lotions, oils and pomades, there's something for everyone! It just depends on the look you're going for and how much you want to pay out to achieve that look.
Shampoo
Your shampoo should not make your hair "squeaky clean." You need some oil in your follicles to give it that sheen that looks good in the sun, and also not get fly-away hair and split ends that make it look like you've baked your wig in the oven for a few hours. Healthy hair is clean, yes, but remember that you're really cleaning your scalp and conditioning (moisturizing) your hair. If your current shampoo leaves your hair dry and brittle, you're using the wrong shampoo.
Some parts exerpt from "Lance's Guide to Man Grooming " www.lancearthur.com
If you're interested in making positive changes to live a healthier, more prosperous life - These tips and suggestions will be valuable to you and your family.
Please sign up for our new E-zine, "Live-4Real"?
It's totally free!! It will show you - little by little, how you can create a naturally healthier life.
Fill out your email address below and you can start receiving up to date information once a month on a topic related to "Living-4Real."
Return to All Natural Beauty from Natural Hair Care